We will be modifying the Green Cafe website from July thru August 2015. :)
ALMANAC

Saturday, Oct 10 2015
Sun rises 6:48 am, sets 6:19 pm
Civil Day 6:23 am - 6:44 pm
Moon rises 3:45 am, sets 4:17 pm
Moon Illumination is 5.5
Full Moon 6/12
Last Quarter 6/19
More
WEBCAMS
More ...
FIRE
WATCH
Incidents (last 24 hrs) that are within a 35 mile radius of Idyllwild.

Homeland
Mon 3/30 @ 8:36 PM
Tag:
Homeland
23 Miles to the West
Map
Traffic Collision - Vehicle vs Pedestrian
More
MT. CENTER
The temperature is 68 °F and the humidity is 42%. E winds at about 3 mph with gusts of 7 mph. No rain in the past few hours.
ANZA
The temperature is 68 °F and the humidity is 41%. E winds at about 4 mph with gusts of 9 mph. No Rain.
More ...
Hill resident writer, Marcia Gawecki, is covering events in and around the Idyllwild area for Palm Springs Life Magazine.
More
ARTICLE
Pleine Air Event June 6 - June 8 2014 Weekend
ARTICLE
Film: Big Gay Love May 22- May 24 2014 Weekend
ARTICLE
Idyllwild Art Show for Less than $100 Feb 10- Feb 10 2014 Weekend
ARTICLE
Charles Bibbs & Black History Jan 31- Feb 2 2014 Weekend
ARTICLE
TAIRA at Colin Fisher Studios Jan 3-5 Weekend
EVENTS
With so many events going on in and around Idyllwild, day and night, weekday or weekend, indoor and outdoor ... its virtually impossible to get bored. We list some of them below.
BENEFIT MUSIC EVENT
Venue:
Joann's Restaurant
Desc: Idyllwild's friend Scott J. Foster is facing kidney cancer and enormous medical expenses. Join us for an afternoon of enjoying the music of your favorite Idyllwild musicians, celebrating and benefiting Scott on his challenging journey. Date: SUNDAY, JUNE 8 @ 12:30-4:30 PM
Cafe Cinema has some terrific films, rediscoved, modern and old, silents and talkies, foreign and domestic, color and black and white gracing our screen throughout the year. Please check here often for updates. Clicking on film title will provide more information.
SCREAM OF FEAR
(1961) A wheelchair-bound young woman returns to her father's estate after ten years, and although she's told he's away, she keeps seeing his dead body on the estate. (Courtesy IMDB)
Cost: Free
Directions
Friday, September TBA @ 7 PM
PURSUED
(1947) Brought up by a neighboring family in the 1880s, an orphan grows up haunted by nightmares of a childhood trauma in which his own family was killed. (Courtesy IMDB)
Cost: Free
Directions
Friday, Aug 1 @ 7 PM
HYSTERIA
(1965) An American wakes up in an English hospital unable to remember anything of his life before a recent car accident. With only a photograph torn from a newspaper to guide him, and an unknown benefactor, he attempts to unravel what looks increasingly like a bizarre murder. (Courtesy IMDB)
Cost: Free
Directions
Friday, June 6 @ 7 PM
TENSION
(Re-Scheduled for 5/2/14) (1949) A meek pharmacist creates an alternate identity under which he plans to murder the bullying liquor salesman who has become his wife's lover. (Courtesy IMDB)
Cost: Free
Directions
Friday, May 2 @ 7 PM
THE SQUARE
(2013) A group of Egyptian revolutionaries battle leaders and regimes, risking everything to rebuild Egypt. Director Jehane Noujaim was put in jail while making this film that condenses two years of history into less than 2 hours. It is a 2014 Oscar Nominee for Best Documentary.
Friday, February 7 @ 7 PM
JEWEL ROBBERY
(1932) A gentleman thief charms a Viennese baron's wife all the while executing a clever jewel robbery.
Romance, Comedy, Crime.
Friday, February 14 @ 7 PM
NIGHT MUST FALL
(1937) It's Cafe Cinema's devotee Charles birthday and thus we show this hard to find proto-noir starring Robert Montgomery and Rosalind Russell. Montgomery turns in one of the great performances in cinematic history.
Friday, February 21 @ 7 PM
DIRTY WARS
(2013) Investigative journalist Jeremy Scahill gets in way deep as he pursues answers behind America's expanding covert wars. Oscar Nominee for Best Documentary
Friday, March 7 @ 7 PM
APENAS UN DELINCUENTE
aka Hardly a Criminal
(1949) Acclaimed International Film Noir
Friday, March 14 @ 7 PM
THE HUNCHBACK OF NOTRE DAME
(1923) Recently digitally restored and is pictorially much better than earlier video editions and represents the best condition in which this landmark film survives today. A new symphonic score arranged by Donald Hunsberger was recorded in the Czech Republic by full orchestra conducted by Robert Israel.
Friday, March 21 @ 7 PM
Cafe Cinema 3D is a monthly venue dedicated to honoring and preserving our stereoscopic film heritage. We have a 'state of the art'
3D
projection system, complete with computerized polaroid stereoscopic glasses. Cafe Cinema 3D explores both historic and modernistic
3D
films. Please keep TWO eyes on this section as we will be expanding and updating our offerings regularly. Must RSVP at least 24 hours in advance of posted showtime.
CIRQUE DO SOLEIL WORLDS AWAY 3D
(2012) A young woman is entranced by an Aerialist. When they fall into the dreamlike world of Cirque du Soleil and are separated, they travel through the different tent worlds trying to find each other. (courtesy of IMDB).
August 29 @ 2 PM
CAVE OF FORGOTTEN DREAMS 3D
(2010) Werner Herzog gains exclusive access to film inside the Chauvet caves of Southern France and captures the oldest known pictorial creations of humanity. (courtesy of IMDB).
July 25 @ 2 PM
UNDER THE SEA 3D
Underwater 3D. (courtesy of IMDB).
June 29 @ 2 PM
underwater 3D
(2012) Set in 1930s Paris, an orphan who lives in the walls of a train station is wrapped up in a mystery involving his late father and an automaton (courtesy of IMDB).
May 30 @ 6 PM
WINGED PLANET 3D
(2014) BBC acclaimed nature film depicting planet Earth from a bird's-eye view. RSVP.
April 25 @ 5 PM
MAN IN THE DARK 3D
(1953) First 3D Film EVER by major studio. Sorry. Event is Full.
Jan 31 @ 7 PM
GRAVITY 3D
(2013) A nominee for Best Picture. Starring Sandra Bullock, George Clooney, Ed Harris Seating Limited. RSVP.
February 28 @ 7 PM
DIAL M FOR MURDER 3D
(1953) First and only 3D Hitchcock Film
Starring Ray Milland, Grace Kelly, Robert Cummings
Show Date: March 28 @ 7 PM
3D FILM COMING ATTRACTION!
Film:
THE BUBBLE
in
3D
Tag: First SPACE-VISION film EVER!
Desc: Creepy science fiction tale of several people trapped in a mysterious town
Genre: Science Fiction
Status: Seating Limited. RSVP.
Show Date: June/July
3D FILM COMING ATTRACTION!
Film:
DRAGONFLY SQUADRON
in
3D
Tag: 3D version never shown before
Desc: Training of South Korean pilots, to fly fighters in air defense leads to more problems. Genre: War
Status: Seating Limited. RSVP.
Date: Summer/Early Fall
3D FILM COMING ATTRACTION!
Film:
INCEPTION
in
3D
Year: 2010
Genre: Sci-Fi, Mystery, Action, Thriller
Stars: Leonardo DiCaprio
Desc: Thief operates by using technology to enter the human mind through dream invasion.
Status: Seating Limited. RSVP.
Date: TBA
Mark your calendars - January 24, 2015. One Performance Only!
Pearl McManus Theatre at the Palm Springs Women's Club - 314 S. Cahuilla Road
Reserve tickets at (760) 565-2476 or by visiting www.detctheatre.org
Christine Nordella hosts a weekly Caring Community Lunch at St. Hugh's Episcopal Church from 11 a.m. to 1 p.m. every Thursday.
WEBSITE
MAP
Dr. Judi Milin has been helping people feel better and get healthier for nearly 20 years. She is dedicated to helping you achieve your health goals to improve your quality and quantity of life! She focuses on your unique health needs, whether you are suffering from back pain, neck pain, headaches, or even if you just want to reduce your stress with a workable plan.
MAP
Idyllwild's 'coolest' health food establishment is serving the 'hottest' soups for the winter. Chef Cathy Brown, has the natural knack when it comes to making something scrumptious out of purely healthy ingredients. The SOUL KITCHEN is located inside Harvest Mountain Market, which is located across from the Post Office. Grea article about Cathy and her restaurant on
Idyllwild.me
.
Event: Taco Night
Date: Mon Eves.
Where: Arribas Restaurant
Phone: 951 659-4960
MAP
Another of the many popular events in Idyllwild is the Taco Night at Arribas Mexican Restaurant. Along with specially discounted tacos, the enchiladas, chile verde burritos and fish tacos are wonderful as well. The cervezas are heavily discounted ... be care not to party too much!
Idyllwild has a new bike shop. The Hub Cyclery can handle all bicycle repairs, old and new. They are open for business now, mostly on the weekends, and they are located about a block up from town center at
54425 North Circle Drive
. They have morning group rides leaving from The Hub Cyclery. Please join their mailing list on their
website
for updates.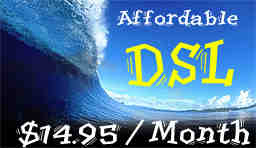 The Green Cafe offers quite affordable residential DSL. If you sign up for a year, you can get DSL at your home for as low as $14.95 per month. The price does not include applicable taxes and there is a penalty for early termination of service. You don't need a land line anymore ... so what are you waiting for?
Please call us at (951) 659-6000 for more information or to sign up. Restrictions do apply and offer only applies to the Idyllwild area (92549).
PLANET RISE
/
SET TIMES
IN IDYLLWILD
Idyllwild is a wonderful place to 'gaze' at the stars, planets, and moon. Below are the rise & set times (24 hour format) of all the planets in our solar system (including Pluto). The celestial bodies are arranged in chronological
rise
time order and can be experienced in the Idyllwild area by looking in the lower southeast sky (towards Garner Valley).
If the name of the planet is in
purple
, then it is currently visible under suitable conditions. To view the
setting
planet, look in the lower southwest sky, towards Hemet.
Venus
03:14
/
16:08
Mars
03:48
/
16:42
Jupiter
04:02
/
16:47
Mercury
05:28
/
17:37
Saturn
10:16
/
20:39

Pluto
13:18
/
23:27
Neptune
16:25
/
03:41
Uranus
18:17
/
06:56
SUNRISE
SUNSET
IN IDYLLWILD
For Saturday, Oct 10 2015
Astronomical Sunrise
5:25 am
Begin Civil Twilight
6:23 am
Sunrise
6:48 am
Sun Transit
12:35 pm
Sunset
6:19 pm
End Civil Twilight
6:44 pm
Astronomical Sunset at
7:42 pm
MOONRISE
MOONSET
IN IDYLLWILD
Moonrise
3:45 am
Moonset
4:17 pm

Illumination is
5.46%
New Moon
9/12
First Quarter
9/21
Full Moon
9/27
Last Quarter
10/4
Next New Moon
10/12
Waning Crescent
Moon's Constellation is
Leo
<! ------------------------------------- WEATHER FORECAST -->

GUESTBOOK
If you would like to be kept informed of our events please sign our
Guestbook.
FIRE DANGER
At this time, there is no
immediate danger
to fire threat. Here are some
links you will find useful ...
Idyllwild Fire Station
Mt. Community Fire Safe Comm.
Riverside County Fire
Mt. Area Task Force
Western US Fires

ROAD
CONDITIONS
Hwy 243
Banning to Idyllwild
No traffic restrictions.
Hwy 74
Palm Desert to Hemet
No traffic restrictions.
Hwy 79
Beaumont to Hemet
No traffic restrictions.
Hwy 60
Beaumont to Los Angeles
The eastbound connector to northbound I 15 is closed from 0600 hrs to Noon on 10/10/15 - due to maintenance - a detour is available
Hwy 91
Riverside to Beach Cities
The westbound connector to southbound I 605 in cerritos is closed from 11:00 PM each night to 4:00 AM each morning sunday thru friday thru 4/3/15 - - a detour is available
the eastbound connector to northbound SR 71 is closed from 2200 hrs each night to 0530 hrs each morning monday thru friday & from 2330 hrs friday to 0730 hrs saturday thru 4/4/15 - - a detour is available
the westbound connector to northbound SR 71 is closed from 2000 hrs each night to 0430 hrs each morning monday thru saturday thru 4/4/15 - - a detour is available
the eastbound connector to westbound SR 60 is closed from 10:00 PM each night to 6:00 AM each morning wednesday thru friday thru 4/3/15 - - a detour is available
Interstate 10
Los Angeles To East Coast
No traffic restrictions.
Interstate 215
To Las Vegas and Beyond
No traffic restrictions.

CHP INCIDENTS
NEAR IDYLLWILD
TERI
is our new feature to monitor highway and road incidents near Idyllwild and statewide that may impact your travel, as reported by the California Highway Patrol (CHP) or Freeway Service Patrol (FSP). Distances and compass directions are measured relative to the Green Cafe office in Idyllwild. They are subdivided into Southern and Northern California.
SOUTHERN CALIFORNIA
Idyllwild, Banning, Hemet, Palm Springs
San Bernadino, Riverside, Ontario
Anaheim, Corona, Irvine
Los Angeles
Temecula, San Diego, Oceanside, Escondido
Santa Cruz
Santa Barbara, Ventura, Moorpark
NORTHERN CALIFORNIA
Bakersfield
Sacramento
Santa Cruz

RECENT LARGE
WORLD EARTHQUAKES

6.0 M or greater occurring in the last 30 days. All times in Pacific (PT). Abbreviations: "FAT" stands for Fatalities, "<" means less than, "M" is million dollars and "B" for billion dollars. Mapping of quake locations will return shortly.